Quick Links
Up coming events.
Find out more about our Art Gallery
What is available in the area for accommodation


The VKS-737 Radio Network is a Public Benevolent Institution (Established 1993). Committed staff and volunteers, provide information and support for Australia's remote travellers on land, at sea, or in the air.


Be a part of the biggest 4WD, Camping, Caravaning Boating and Trip Planning Website in Australia


The Canning Stock Route runs through 4 determined native title areas - Tjurabalan, Ngurrara, Martu and Birriliburu - and through the area around Wiluna.
Punmu Community
Punmu is now open for business!


As of 15th June 2022, visitors are very welcome so please come up to see us. All sales support our community and stay within the community. Punmu also has full Optus Mobile Coverage.
Getting to know Punmu
Punmu is situated in the very heart of Western Australia, 1310km northeast of Perth, in the Rudall River National Park. It is one of the most remote communities in Australia.
The township is located on the most eastern edge of Lake Dora, a giant dry salt lake which reflects some of the most spectacular desert sunsets. It's accessible location, amenities and stunning natural sites make it an ideal stopover for travellers touring the Canning Stock Route.
The Punmu Aboriginal Community was established in 1981 and has developed consistently since that time. New houses have been built, a new store's come up, there's a community office, a school and a mechanic's workshop, not to mention a dedicated tourist precinct with powered camping and caravan sites, and self-contained dongas with communal kitchen and laundry.
Trackcare WA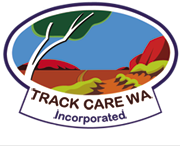 TrackCare WA's mission is to support organisations, government bodies and programs in the sustainable management and environment protection of vehicular tracks including those of cultural and heritage significance. Thier aim is to facilitate the preservation of these tracks for generations to come so they too can enjoy the privilege which we have today. We have our TrackCare Gallery as well for you to enjoy. Please also check out the TrackCare website:Track Care
Western Desert Flying Dingo
We would like to say a HUGE thanks to Donald Graham who with all your help and support have again given Punmu Community a Flying Fox and Activity Hub.
The project has been hammered daily and everyone, kids and adults alike. All of them get off the Flying Fox with a huge smile. Here is the video that Donald has created to share with us all.
Donald, from Punmu Community we want to thank you again for your ongoing support in Punmu and giving Punmu members and visitors to Punmu a great area to play in. Recently we added our Water Play Area... check out the latest video
Here is the link to our Flying Fox Gallery
Here is the link to our Water Play Gallery
Water Play Area
Recently we added our Water Play Area... check out the latest video
Punmu Barrel Train
In 2017, the remote community of Punmu, in the Western Desert of Australia, decided to build a Barrel Train to take the kids to school. Here is their story.

We now have our own Barrel Train... check out the latest video
BMX track in Punmu
Please check out our BMX track Gallery as well as the Toodyay Herald Newspaper article about our track.
The community has a population of approximately 180 people, most of whom speak Manyjiljarra as a first language.
Two of the main reasons the Martu people live out in the middle of the desert are to return to their traditional land, and to keep the community as a whole, away from influences such as alcohol, petrol sniffing and drugs. Any person caught bringing any of these substances into the community receives harsh penalties from the elders.